In the News - Lightboards, One Button Studies, and More!
Studio Options at Appalachian State
Given the parameters and current environment of higher education, Appalachian State University has prioritized helping professors find efficient ways to present lectures and complex issues. The insturcitonal design quickly turned to the efficiency and engagement of creating content using lightboard studios from Revolution. The 4 separate lightboard studios installed on their campus allow "the presenter to be united with the content they are presenting in a way that not even traditional face-to-face presentations can match." We couldn't agree more! Check out the full page here.
Multimedia Studio at UTEP
When Glen Kelley at UTEP reached out to us early on in his initiative of creating a dynamic multimedia studio, we emphasized to him that while it is important to add tools that are high-performing and functionable, it has to remain simple to use. Our lightboard fits nicely in his studio, with each station featuring PTZ cameras and automatic lighting. Glen followed up with us after the project completed and said, "We could not have successfully completed it without your input and advice!" Read the full story here! 
Lightboard Use at MIT
Inside Higher Ed is an online publication that focuses on developments and news in colleges and higher education. They posted an article about strategies and concepts that will stick around once classes resume face-to-face. They interviewed 30+ MIT faculty members. The lightboard studio was listed as a tool used to successfully capture and hold students' attention. The faculty member was quoted that they were "scared of going back to using the [white/chalk]board." Read more at Inside Higher Ed.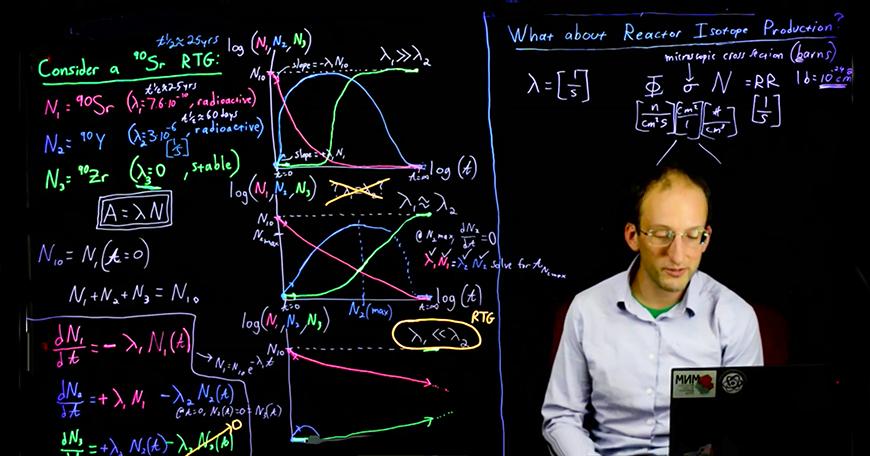 The University of North Dakota saw value in creating a space for students to record high-quality videos for assignments, speeches, etc. They debuted the studio recently in the Grand Forks Herald - read the full article here. They designed their studio space around the concept originally created by Penn State University - read more about that here.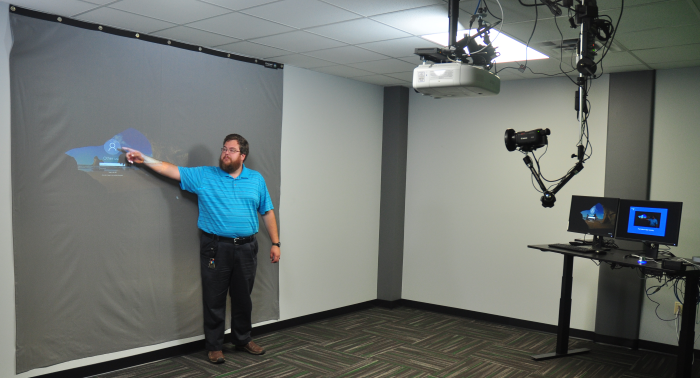 Digital Annotation or Lightboard Video?
We oftentimes get asked, how does a lightboard video compare to other forms of content presentation? Some other methods are voice over PowerPoint, digital annotation, etc. Fresno State does a side-by-side comparison - digital annotation (no instructor in view) vs. lightboard - read about it here. Which one would you prefer if you were the student!?
Check out another example of digital annotation. 
World of Edcraft - Talking Head, Lightboard, and More!
Brian Steves (U Tenn), Sean Williems (U Tenn), and Andrew Lo (MIT) came together to create "World of Edcraft: Challenges and Opportunities in Synchronous Online Teaching." In their opinion, there are four key elements that can help transform instructors' online content into more attention-grabbing presentations: an engaging storyline, continuous flow of action, two-way communication, and high production values. Willems leverages a 95" lightboard studio to deliver his engaging material. Read more about their learnings here.
Organic Chemistry Lightboard Material at Notre Dame
Professor Parise at Notre Dame has spent years leveraging a lightboard to create evergreen videos to help his organic chemistry students. He creates "videos that summarize and provide examples of concepts in organic chemistry that would be difficult to work through in a single class." When it comes to challenging subjects like organic chemistry, supplemental materials can be incredibly helpful. Read more about Professor Parise and his recent award here. 
Innovative Tech at Blue Ridge Community College
Blue Ridge Community College believes in continuing to innovate to reach its students in the best way possible. In the words of Jack Igelman from Blue Ridge, "community colleges should be on the front line of technological innovation in the classroom." A lightboard studio from Revolution Lightboards can help with that goal! Read the full story here.
Teaching Identification of Cause and Effect Relationships in Texts
Common uses of the lightboard are for the subjects that utilize formulas, numbers, figures, etc. such as math, physics, and science. Less commonly thought of is language - this can be great subject to explain using the lightboard due to its engaging and visual manner. The Iowa Reading Research Center recognized that the lightboard had the visual dynamics that they were looking for in a tool to roll out video content with. Watch as they use the board to help others teach identification of cause and effect relationships and more!
Joliet Junior College Classroom Innovation
In the words of Joliet Junior College (JJC) media technician Matthew Walusek, "the lightboard was an obvious choice for JJC's efforts in online instruction." JCC wanted to elevate the quality of their virtual learning to give their students an overall better experience. Read the full story here.
Best Solution for the Space and Budget
Elaine Regier at Oklahoma State University - Oklahoma City set out to maximize her allotted space and budget, to bring the best tools she could to her team members. As stated in the article, "OSU-OKC is doing everything possible to improve the experience and ease the stress they feel." We worked closely with Elaine and designed the the best solution with her available space. We are excited of what is to come for OSU-OKC in that space. Read the full story here!
Lightboards in Costa Rica!
The University of Costa Rica acknowledged the difficulty of reaching students and engaging their attention during the pandemic. Because of this, they made the investment in lightboard studios a priority. UCR saw value in eye contact, to help bridge the gap that is caused by the lack of face-to-face instruction. Read more about their initiative here.